Aquatic Oxygen Powder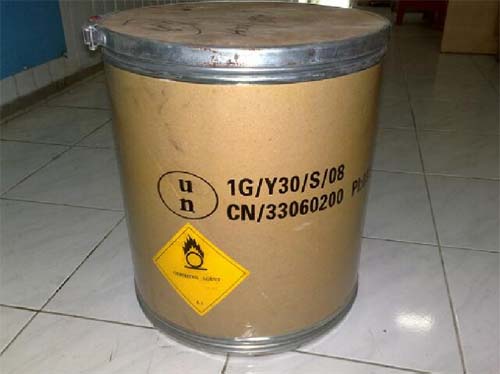 Aquatic Oxygen Powder (AOP) is fast releasing agent oxygen compound as peroxyhydrate compound form.
Main cause low DO :
– Plankton bloom + cloudy weather/less sunlight
– Less photosynthesis.
– High density shrimp culture.
– High organic loading in water.
– Fouled pond bottom, need O2 to decompose.
– Persistent soft shell condition- acidic shrimp body.
– Oxidizing ammonia
AOP Benefit :
1. Quick release and effective.
2. Oxydation of ammonia, nitrite and hydrogen sulfide.
3. Destroy pathogen and help probiotic bacteria decomposing faster.
特性及功能:
增加池中氧气及氧化有毒气体.
雨季时期,在高蜜度养殖池中魚虾子会因为天气多处于阴天而达不到池中藻类正常的光合作用。因此魚虾往往在不够氧气的环境之下导致紧迫。久而久之魚虾因虚弱食欲底,在缺乏抗体能力而感染疾病。
池中氧气减低的原因:
- 倒藻时(微生物及菌类大量分解藻尸)
- 高蜜度养殖
- 池中堆积大量排泄物及死藻(高新陈代谢)
- 藻类生长过剩(藻类在晚上大量用氧)
- 发电机故障。
建议用量:
阴天,下雨或倒藻时:10,00m2 用 15公斤.
用法: 缺氧时, 把增氧剂均匀地洒入池中,启动水车.
Dose and usage : Package 25 kg/bag/drum.
15 kg / 10,000m2 for lack oxygen case.